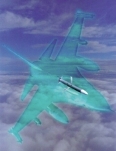 Application Overview:
The MALD is a low cost, 7 foot long, 7 inch diameter flight vehicle carried on F-16 and other fighter aircraft. It is capable of flying at just under Mach 1 in formations and paths typical of real aircraft. The business end of the MALD contains circuitry to emulate the radar signatures of fighter aircraft. When a fighter pilot launches one or more of these decoys, enemy radar sees what looks like a number of attack planes in places where in fact there are none. Anti-aircraft weapons therefore become confused by the false data and are rendered less effective, if not completely useless. Also, by firing at the decoys, anti-aircraft weapons reveal their locations prematurely and become vulnerable to preemptive strikes.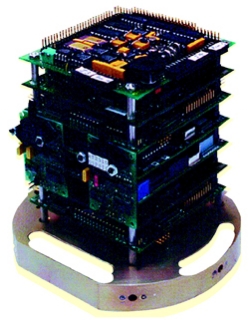 Diamond Systems' Solution:
PC/104 was chosen for the avionics because it was the only open-standard bus available that was small enough to fit in the vehicle and rugged enough to endure the extreme environmental requirements of battle. Diamond Systems was chosen for the analog I/O boards because we were a recognized leader in PC/104 data acquisition. We were their outside source for design assistance, board layout, component sourcing, manufacturing, and testing of the 10 production circuit board assemblies. In order to facilitate the production testing, we designed and built custom test fixtures and software to conduct the tests and generate reports.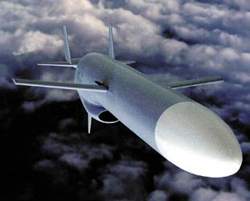 The MALD vehicle contains many novel and noteworthy engineering accomplishments and is admirable both for its performance and its extremely low price. Diamond Systems is proud to be a key subcontractor on this significant military program. We look forward to providing this same level of service and accomplishment on your next embedded systems project.
Click here to return to the main article list.