The Diamond Advantage
By focusing on areas of high value to embedded market customers, Diamond differentiates itself from general-purpose suppliers and delivers successful solutions for demanding real-world applications. Customers benefit from single-supplier convenience, proven compatibility among system components, lower product development costs, and quicker time-to-market.


| | |
| --- | --- |
| | Global Engineering Talent |
Diamond Systems maintains a dedicated internal product design and development team supplemented by a global network of experts in related fields of embedded hardware and software engineering. This approach provides the best combination of intellectual property development and protection plus access to the widest possible array of engineering knowledge and experience. This enables us to offer a broader range of technical capabilities for your project.
Our in-house technology base is one of the widest in the embedded computing industry. Our CPU expertise includes CPU chips, firmware and BIOS. We offer a wide variety of proven I/O building blocks such as analog I/O, digital I/O, Ethernet, WiFi, serial, relays and optoisolation. In addition, our strategic third party relationships complement our standard product offering to provide an even wider range of products from which to choose, offering you one-stop service for your embedded system.
We design and build rugged embedded computing systems for critical applications. Our customer base includes companies in the military, aerospace, land and sea vehicle, medical, oilfield, process control, equipment, and traffic control industries. Each design incorporates features to ensure that it can survive harsh environmental applications including the outdoors and on-board military vehicles. Soldered-on memory, fanless operation, extended temperature operation, high shock and vibration tolerances, and high integration all add up to increased reliability in these and other real-world applications.
While other vendors screen their products or maintain separate bills of material for wide temperature operation, Diamond's products are fully qualified over their rated operating temperature ranges during the design phase. This ensures that production units available off the shelf meet the stated temperature range, without the additional cost and time associated with screening standard products or building special-order products.
We offer a comprehensive program of perfect-fit solutions and standard product variants, so you benefit from COTS pricing and availability while also obtaining a product that meets your exact requirements. In addition we offer a custom design program that takes advantage of our extensive in-house technology base to decrease product development time and cost.
Diamond Systems knows embedded analog I/O. Our patented autocalibration technology reduces analog measurement errors by a factor of 10 over competitors' solutions. Our product designs include advanced features not available from other vendors, such as multiple A/D sampling methods and clock sources, programmable A/D FIFO, and PWM circuitry. Our comprehensive programming libraries for popular embedded operating systems enable you to implement the critical features you need to make your product stand out above the rest.
| | |
| --- | --- |
| | Long Lifecycle Support |
We utilize a full life cycle management process to provide you a stable hardware and software platform with opportunities for technology refreshes during the life of your product:
| | |
| --- | --- |
| | We maintain 7+ year life cycles on our standard products and provide advance notification in end of life situations. Two of our current top selling I/O boards were introduced in 1997 and 1998, and others have been in production since as early as 1991. |
| | |
| --- | --- |
| | In many cases, new products provide upgraded performance while maintaining backward compatibility in both connector and software interfaces. This provides an easier migration path for existing customers whose product lifecycles exceed those of the components they rely on, and it also offers a convenient technology refresh to enhance the performance of your system. |
| | |
| --- | --- |
| | Through last-time-buy volume component purchases, we often extend the availability of a product beyond its official end of life. Sometimes we can produce end of life products years later, depending on part availability. |
| | |
| --- | --- |
| | Quality |
Diamond assures high quality products through an extensive testing process. During development, all products are put through extensive design verification testing for proper functionality and adherence to operating temperature, shock and vibration specifications. Before shipment, each product undergoes a thorough manufacturing test to verify proper production and validate functionality.
| | |
| --- | --- |
| | Commitment to Open Standards |
Basing our products on open standards like PC/104, COM Express and QSeven provides multiple benefits for vendor and customer alike. We utilize a wide array of latest-generation component and software technologies for board-level and driver software design. This helps us develop products faster and provides a competitive technology foundation for your product. You benefit from a huge array of compatible boards from multiple vendors, so you too enjoy the benefits of fast time to market, lower development costs, and a stable technology platform for the life of your product.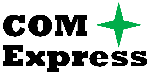 EMX, COM Express, ETX, QSeven, PC/104, EPIC, EBX
Solid state disk mounting options
| | | |
| --- | --- | --- |
| | Customer Benefits | |
| | |
| --- | --- |
| | Single Supplier |
| | Guaranteed Compatibility |
| | Improved Accurancy |
| | Reduced Size/Cost |
| | Increased Ruggedness |
| | Increased Reliability |
| | Easy System Expansion |
| | | |
| --- | --- | --- |
| | Markets & Applications | |
| | | |
| --- | --- | --- |
| | Products & Technologies | |
| | |
| --- | --- |
| | Single-board Computers |
| | Computer-on-Modules |
| | Embedded-Ready Subsystems |
| | Analog I/O |
| | Digital I/O |
| | Counter/timers |
| | Serial Communications |
| | CANbus |
| | GPS/Wireless |
| | DC/DC Power Supplies |
| | Enclosures |
| | Software drivers |
| | FPGA logic design |
| | A/D Autocalibration |
| | | |
| --- | --- | --- |
| | Value-added Capabilities | |
| | |
| --- | --- |
| | Custom Design |
| | Ruggedization |
| | Extended Temperature |
| | Burn-In |
| | Conformal Coating |
| | System Integration |
| | Lifecycle Management |
| | | |
| --- | --- | --- |
| | Diamond Supports Small Form-factor Open Standards | |