About the FeaturePak™ Standard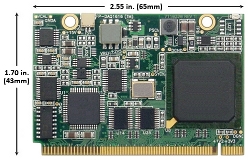 FeaturePak dimensions
(click to enlarge)

The FeaturePak Initiative, originated by Diamond Systems, was launched at the Embedded World tradeshow in March, 2010. The FeaturePak Specification defines a highly-compact, low-profile, and inexpensive way to add configurable I/O functions to embedded systems.

The tiny FeaturePak modules -- measuring just 1.70 x 2.55 inches (see photo at right) -- can be used for providing snap-in options or upgrades for off-the-shelf single board computers (SBCs) and computer-on-module (COM) baseboards, or as building blocks to simplify the development of fully-custom embedded electronics.

This new mezzanine-style embedded I/O expansion standard is highly synergistic with existing and emerging bus, I/O, chip and board-level technologies. It leverages the latest high-speed serial expansion standards -- such as PCI Express and USB -- and is compatible with a wide range of current and future processors, including both x86 and RISC architectures. Additionally, FeaturePak modules provide "zero height expansion," in that they fit within the normal component envelope of an SBC or COM baseboard and add no height to PC/104-style I/O expansion stacks.
| | |
| --- | --- |
| | Faster and More Flexible Baseboard Design |
With their compact size and standardized connector, FeaturePak modules are easy-to-use macrocomponents that target a wide range of embedded applications. Embedded computer design can be greatly simplified by treating complex I/O subsystems as components, just as various types of COMs (computer-on-modules) allow designers to treat the core embedded computing functions as a plug-in building block. This macrocomponent approach greatly accelerates design cycles, and also enables the creation of reconfigurable and upgradable products.
| | |
| --- | --- |
| | FeaturePak Connector Utilization |
As illustrated below, all of the FeaturePak module's host and external I/O interface and power connections are carried by a single low-cost, high-density, 230-pin connector. These signals consist of the following:
Host interface -- 2 PCI Express x1 links, 2 USB (1.1 or 2.0) channels, 1 serial port (TX, RX, RTS, CTS), SMBus, reset, JTAG, auxiliary signals, a slot ID, +3.3V, +12V, and ground
External I/O group 1 -- 50 I/O signals, +5V, and ground; 34 signal pairs are provided with enhanced isolation suitable for applications such as high-precision analog, Ethernet, and optoisolated I/O
External I/O group 2 -- 50 general purpose I/O signals, +5V, and ground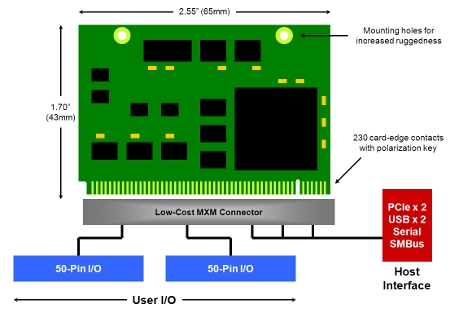 (click to enlarge)
The FeaturePak module inserts into the connector at an angle and then swings down to lie parallel to the host PCB, and is secured to the baseboard by means of two screws.
The use of a single low-cost connector plus gold fingers on the FeaturePak module results in the lowest possible cost for a mezzanine board interconnect solution. The connector is rated for 2.5Gbps operation, fast enough for PCI Express and other high speed serial interfaces, including USB 2.0 and gigabit Ethernet.
| | |
| --- | --- |
| | Video Introduces FeaturePak I/O |
A brief video interview, in which Diamond Founder and President Jonathan Miller and VP of Marketing Colin McCracken discuss the FeaturePak embedded I/O module concept and specification, is available here.
| | |
| --- | --- |
| | Visit the FeaturePak Initiative's Website |
To learn more about the FeaturePak embedded I/O expansion standard or to obtain a copy of the FeaturePak Specification, visit the FeaturePak Initiative's website at FeaturePak.org.

(FeaturePak is a trademark of the FeaturePak Trade Association)

| | | |
| --- | --- | --- |
| | Key Features | |
| | |
| --- | --- |
| | Compact, low profile form-factor -- 0.6x the size of a creditcard! |
| | Single low-cost connector integrates all host and external I/O signals |
| | Provides up to 100 I/O points per module |
| | Leverages industry-standard buses such as PCI Express, USB, and SMBus |
| | Host form-factor and processor agnostic |
| | Coexists with PC/104, SUMIT, Qseven, COM Express, ETX, etc. |
| | Multiple FeaturePak modules may be present within one system |
| | Zero height expansion module |
| | Rugged and reliable |
| | Open industry standard |
| | | |
| --- | --- | --- |
| | Key Benefits | |
| | |
| --- | --- |
| | Shortens time-to-market |
| | Reduces board-level development costs and risks |
| | Simplifies system design |
| | Eliminates cables, resulting in higher reliability, lower cost, and faster assembly |
| | Enables scalable and reconfigurable system design |
| | Enables easy product upgrades |
| | Protects from component obsolescence |
| | Encapsulates intellectual property |
| | Suitable for SBCs, baseboards, and proprietary all-in-one hardware designs |
| | Ideal for rapid-prototyping through high-volume applications |
| | Ideal format for silicon vendor reference designs |
| | Open standard increases market acceptance |
| | | |
| --- | --- | --- |
| | Featured Products | |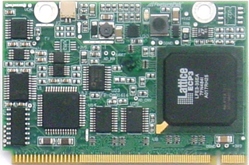 FP-DAQ1616
---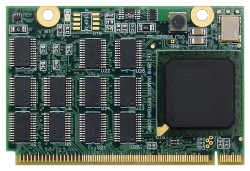 FP-GPIO96
---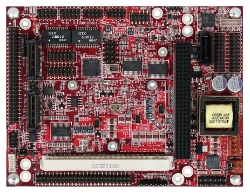 Magellan baseboard