Custom Products and Solutions
Diamond Systems has an extensive history of providing custom design and manufacturing services for embedded boards and systems. Here is a select set of products demonstrating our capabilities. Contact us to find out how we can help you achieve success on your next embedded computing project.
VME SBC for Product Life Extension
A major US defense contractor needed to extend the lifecycle of an in-vehicle monitoring system when their current SBC became unmanufacturable due to component obsolescence. The new design incorporated the complete circuits of two Diamond standard products (an SBC and an I/O board) as well as a third party MIL-STD-1553 circuit. The use of existing proven designs shortened the development time considerably, and the customer achieved significant performance improvement as well. A novel feature of this board is the ability for the embedded Windows 10 OS to survive instant shutdown from a power switch without corruption.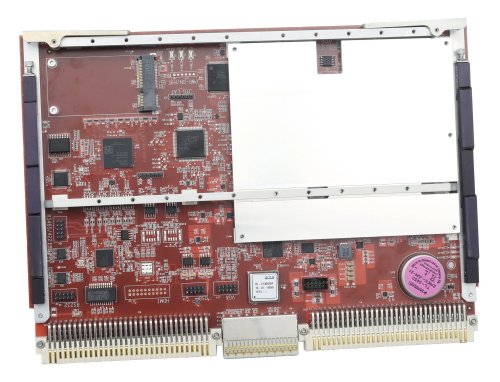 VME form factor SBC with Bay Trail processor, 8GB RAM soldered down, dual CAN ports, dual channel MIL-STD-1553 network, and direct-soldered 64GB flashdisk
Nvidia Jetson Carrier for Rugged System
A well-known supplier of rugged computer systems was developing a new generation of products based on Nvidia Jetson GPU technology. They chose Diamond Systems to design and manufacture the carrier board with custom I/O that serves as the heart of their system.
Nvidia AGX Xavier carrier board for compact rugged computer system
Custom Ethernet Switch Subsystem for Airborne Application
A customer developing a rugged system needed an Ethernet switch with a combination of 1G copper and 10G fiber ports. Our compact EPSM-10GX switch module formed the basis of the solution. Since the EPSM-10GX already contains most of the switch electronics as well as the embedded firmware, the project complexity was dramatically reduced to designing a carrier board that fit the physical and connector requirements of the system. Diamond designed and manufactured the carrier board and delivered the 2-board subsystem.
Diamond's EPSM series of compact Ethernet switch modules make it easy to develop custom rugged Ethernet switches on your own, or, as this case illustrates, we can design and manufacture the solution for you.
Rugged System for Military Ground Vehicle
A European defense contractor hired Diamond to design and manufacture a custom rugged system based on our SabreCom product. Space constraints called for a vertical orientation, while I/O requirements dictated the use of 4 boards in the enclosure: SBC, 2 I/O cards, and a newly developed rugged military-grade power supply with MIL-STD-461, -704, and -1275 compliance. The system consists of 100% Diamond-designed components.
I/O Board Set for Railway Locomotive
A long running program to upgrade freight locomotive dashboards uses two boards from Diamond Systems. One is a Standard Product Variant, consisting of modifications to a standard PC/104 CAN board, while the other is a full custom PC/104 board providing 8 serial ports in a combination of isolated, non-isolated, and TTL level signaling. During the long product lifetime, as components became obsolete, Diamond redesigned the board with the latest available technology to maintain the exact same form, fit, and function, with no change required to the assembly, cabling, or software of the main system.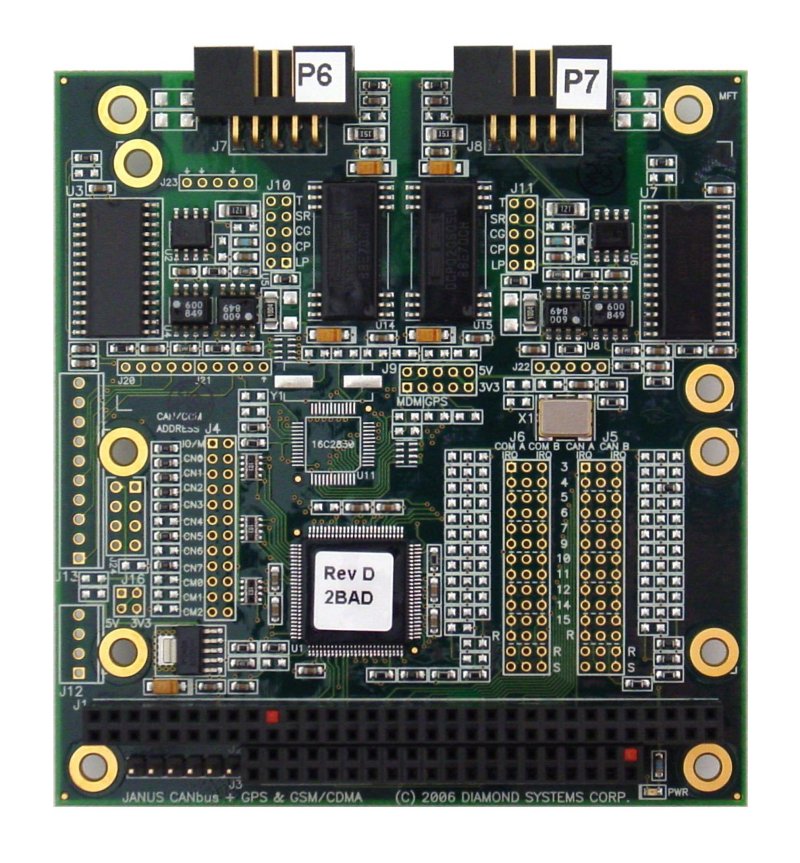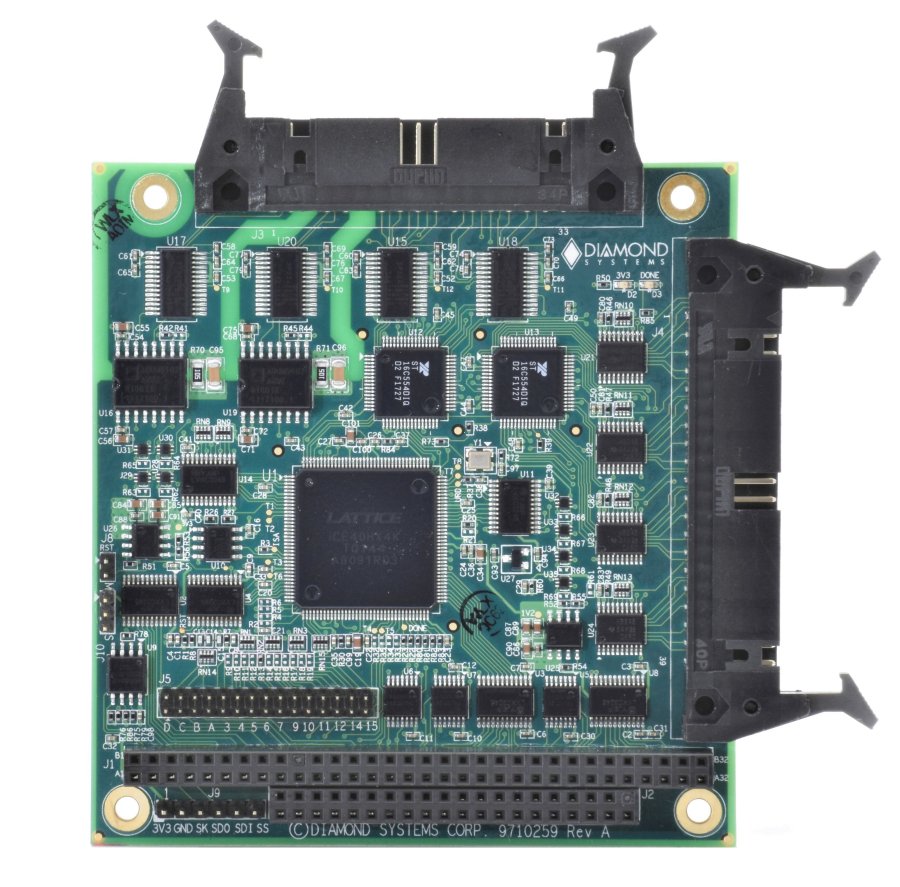 Custom CAN and serial port PC/104 modules for a locomotive dashboard
Ruggedized SBC for Weapons Station
Diamond's Athena SBC was chosen as the controller for the CROWS (Common Remote-Operated Weapons Station) that was mounted on thousands of US and allied military ground vehicles. Over 18,000 ruggedized boards were delivered during the life of the program. Customizations included changing connectors, BGA underfill for ruggedization, hardwired configuration, custom BIOS, conformal coating, and full temperature cycling of each unit.
| | |
| --- | --- |
| Original Athena SBC | Modified and ruggedized version |
Custom I/O-rich Embedded Computers for Traffic Control
These compact systems are used for roadside traffic signage. The one on the left integrates 6 PC/104 boards into a 5" deep case, while the one on the right contains 2 boards in a 1.7" deep case. The systems use our Pandora enclosure system and include custom-designed "panel I/O boards" that eliminate most internal cables, resulting in a compact and reliable design.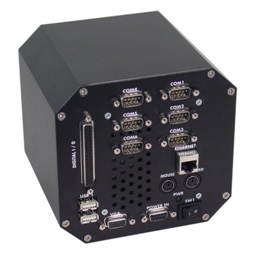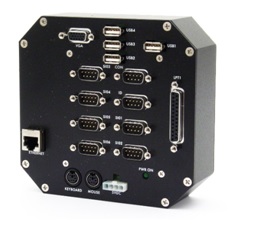 Compact, cost-effective embedded systems using PC/104 technology
Your Solution Can Be Next!
Contact Diamond Systems today to discuss your needs with our technical sales team and find out how we can deliver success for your next embedded design.
Download our white paper
Custom Embedded Computing Solutions from Diamond Systems
Custom solution building blocks Diamond can utilize these proven technologies and capabilities to develop a perfect-fit custom solution with high confidence.


Technology Capabilities
x86 CPU design
x86 COM carrier design
NVIDIA Jetson carrier design
ARM COM carrier design
PC/104 SBC and I/O design
PCIe, PCI, LPC, and ISA buses
M.2, mSATA, and SATA-DOM flash memory modules
Minicard design
Ethernet switches with management software
FPGA design
PCIe, PCI, LPC, and ISA FPGA cores
Power supply design � buck/boost, switching/linear
Power filtering � MIL-STD-461/1275/704
Power over Ethernet � PSE, PD, Class A and B
UPS circuitry
Battery charging
Microcontroller firmware development
I/O Capabilities
Analog input � voltage and current
Analog output � voltage and current
Autocalibration with software/hardware control
Serial ports � RS-232, RS-422, RS-485
Ethernet ports
USB 2.0 / 3.0
Display technologies � HDMI, DP, LVDS, VGA
Digital I/O
Opto-isolated digital I/O
Counter/timers
Pulse-width modulators
Electromechanical relays
CANbus
MIL-STD-1553
Computer audio
PC/104, PCI-104, PCIe/104 buses
Minicard sockets
M.2 sockets
Rugged Design
Rugged design � PCB, connectors, and wide temperature
Design for wide temperature operation
Rugged SODIMM design
Soldered memory
Soldered flash memory
Burn-in testing
Temperature testing
Shock / vibration testing � MIL-STD-202/810
Conformal coating and staking
Systems and Solutions
Application-specific form factors and expansion buses
Aluminum enclosures and heat sinks
Sheet metal enclosures
IP67 sealing with gaskets
Cable & harness design
MIL-DTL-38999 cable assemblies
OS board support packages
Business Support
Configuration control
Lifecycle management
Long life programs
US and international manufacturing sites