THINK DIAMOND for
2-in-1 SBCs
Why buy two separate computer boards when you can get everything you need in one?
A 2-in-1 SBC combines the standard CPU + system I/O of a traditional single-board computer with a full-fledged data acquisition subsystem to provide double density in the space of a single board. This helps to reduce the size and weight of your embedded system and usually provides cost savings as well.

| | |
| --- | --- |
| | Benefits of 2-in-1 SBCs |
Size and weight reduction - the single board is thinner than 2 individual boards, and the elimination of the extra PCB and bus connectors significantly reduces the weight. This is extremely valuable for mobile, robotics, and other applications.
Increased reliability - Elimination of extraneous connectors and bus interface components improves MTBF of the overall system.
Increased ruggedness - reduction in size, weight, and interconnects drives up resistance to shock and vibration.
Simplified purchasing and logistics - Your purchasing department only has to buy one product from one vendor, your stockroom saves space, and your assembly effort is reduced.
Simplified support - compatibility between the two functions (SBC + I/O) is guaranteed, and a single vendor provides all the support, simplifying and improving design-in and support efforts..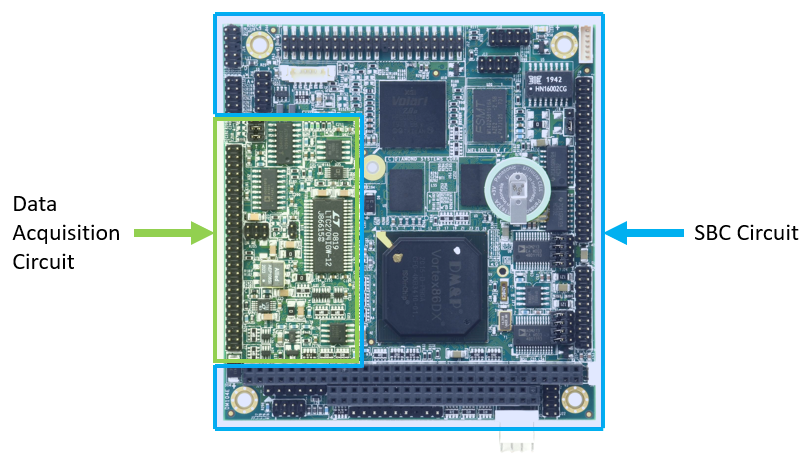 | | |
| --- | --- |
| | Integrated Data Acquisition Circuit |
Embedded systems usually require some form of interaction with the real world, whether it be measuring temperature, flow, speed, etc., controlling valves or motors, or monitoring user inputs such as switches and analog potentiometers. Diamond's long experience with data acquisition hardware and software results in our having some of the best and most comprehensive data acquisition circuitry in the industry.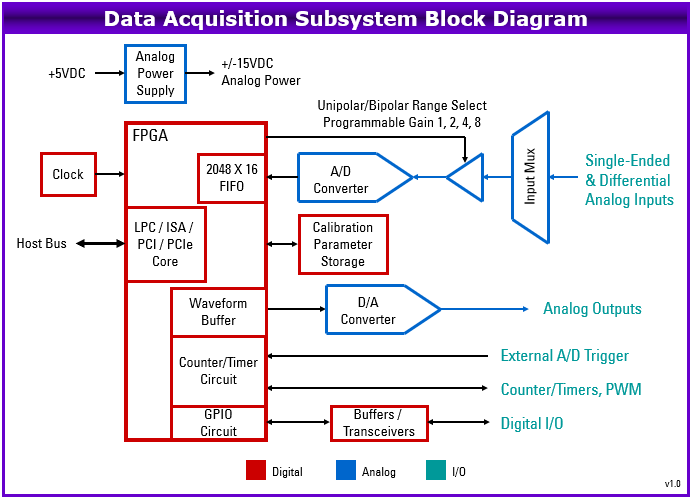 Diamond's data acquisition (DAQ) circuits encompass a wide range of features that enable them to be easily adapted to most real-world monitoring and control functions. Our A/D circuits feature single-channel sample and multi-channel scan timing, with programmable-depth FIFOs to support accurate high-speed sampling with no loss of data. The input circuit bandwidth supports the full aggregate sample rate in multi-channel mode as well as single-channel mode for better accuracy. Both A/D and D/A circuits feature auto-calibration that lets you calibrate the circuit anytime in seconds. Each input / output range, and on some boards each individual channel, has its own individual calibration settings. This provides best in class performance and delivers consistent, accurate measurements over the life of your system.
The digital I/O circuits include useful features like programmable or jumper-selectable pull-up/down resistors, buffers for higher output drive and better protection, interrupt on change of state, programmable counter/timers, and pulse-width modulator circuits. Since all our DAQ circuits are FPGA-based, custom logic can be implemented as well.
All Diamond's integrated an add-on board DAQ circuits are supported by our free Universal Driver programming library that includes ready-to-run demo programs with both source code and executables, to speed up application development. A GUI-based app provides instant operation to test and verify the DAQ and system operation and can be used for quick prototyping as well as system debugging.
| | |
| --- | --- |
| | Custom SBCs Made Easy |
The PCB area dedicated to the data acquisition circuit also presents a unique opportunity for those interested in a custom SBC. This area can be used to implement your own custom I/O circuit, while retaining the proven SBC circuit on the rest of the board. By eliminating the processor design effort, the total development time, cost, and risk are greatly reduced, and you obtain a perfect fit solution with the optimum size and features for your application.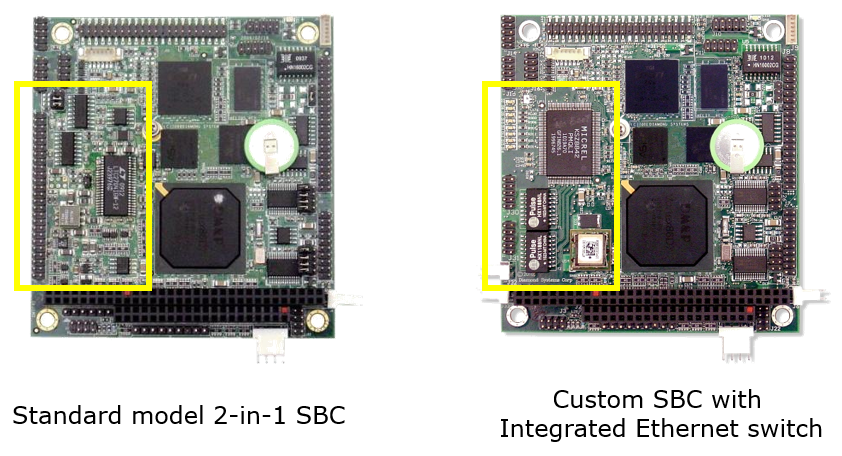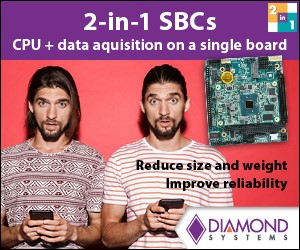 Diamond's 2-in-1 SBC
product lineup
Diamond's 2-in-1 SBCs span a wide range of processor performance, sizes, and capabilities, so you can get the CPU performance you need along with the I/O on a single board. And if you're already tied to another vendor's SBC, you can still select from a range of I/O expansion modules that offer the same DAQ features but in a traditional add-on board format. Click here to visit our PC/104 and Minicard I/O products page.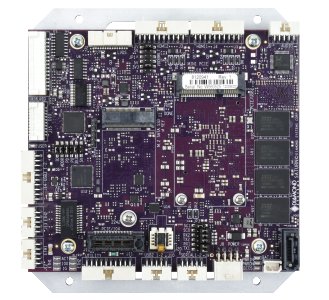 Rugged PCIe/104-expandable SBC with "Apollo Lake" E3940
Up to 8GB ECC RAM
Rugged design with latching I/O connectors and bottom heat spreader
Full autocalibrating data acquisition circuit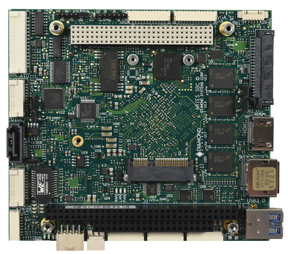 PC/104-Plus expandable (PCI + ISA) SBC featuring "Bay Trail" E3845 processor and 4GB RAM
Rugged design with latching I/O connectors and bottom heat spreader
Full autocalibrating data acquisition circuit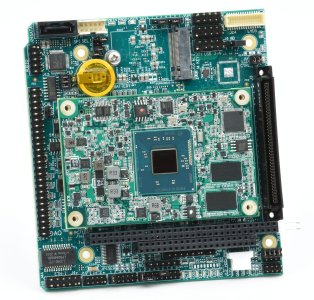 PC/104-expandable COM-based SBC for long life applications featuring "Apollo Lake" E3940 and "Bay Trail" E3845 processors and 4GB RAM
Full autocalibrating data acquisition circuit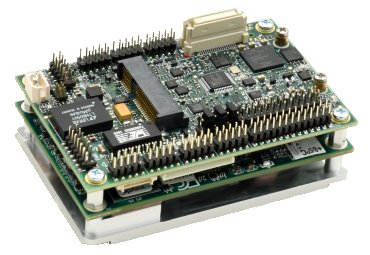 Ultra-small COM-based SBC featuring Type 10 COM with "Apollo Lake" E3940/N4200 CPU
55x84mm / 2.2x3.3"
With analog and digital I/O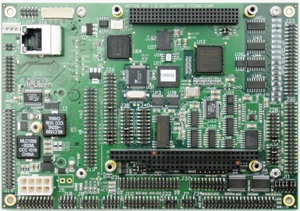 I/O-rich ETX-based SBC with "Bay Trail" E3845 processor
Analog and digital I/O
Optoisolated inputs
6 serial ports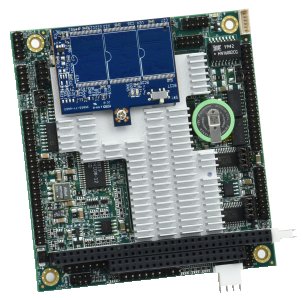 PC/104-expandable SBC featuring low-cost, low-power Vortex86DX 486-class CPU at 800MHz with full data acquisition on a true PC/104-sized board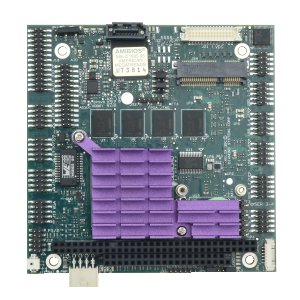 PC/104-expandable SBC featuring low-cost, low-power Vortex86DX3 3rd generation 486-class CPU at 800MHz with full data acquisition in a 4" x 4" form factor