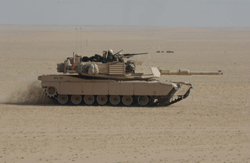 During the course of the development program, a requirement for an increase in processor performance beyond the capabilities of Prometheus' 100MHz 486 processor was identified. After a lengthy search around the world, the customer was unable to find a suitable off-the-shelf solution that provided the needed combination of increased processing power, limited heat dissipation, compact size, extended temperature capability, data acquisition, and backwards compatibility, without requiring a major redesign of their enclosure, software, and custom hardware, tasks that would have driven the program costs to an unacceptable level.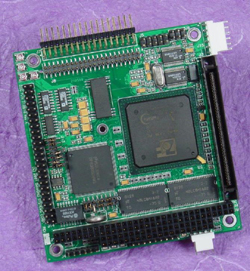 Fortunately, Diamond Systems was about to release the new Hercules low-power VIA Edenbased CPU board, making all the key elements of a suitable solution available. Diamond Systems combined the new Hercules processor circuit and the existing Prometheus data acquisition circuit on a custom-sized board slightly larger than PC/104, measuring about 4.2' x 4.5" and named the product Athena. The use of the exact same data acquisition circuit as on Prometheus provided the required software compatibility with the existing product. In addition, the PC/ 104 bus connectors, mounting holes, and all I/O connectors were maintained in the exact same locations as on Prometheus, thereby maintaining compatibility with the existing custom add-on board and cabling. Finally, the low-power VIA Eden processor limited the increase in power dissipation from a low 5 watts on Prometheus to a respectable 10 watts in the new board, a level that required a heat sink but was manageable in the time frame and budget allowed. The entire project, from initial specification to bring-up of prototypes with the customer's application software, was completed in only four months.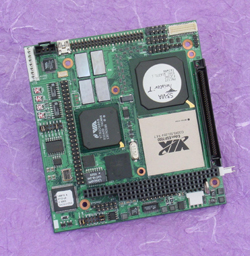 The Athena board was designed to allow for additional features of video, audio, and 2 additional USB ports as an upgrade for future programs. These features are included in the processor chipset, making their implementation a relatively easy task. Diamond Systems now offers the upgraded and modified version of the Hercules CPU as a standard product named Athena. The size of Athena and its connector compatibility with Prometheus allow it to fit in Diamond Sytems' Pandora enclosure using the cable-free panel I/O assembly system. Customers are now able to obtain a complete industrial PC with extended temperature capability, combining Pentium-III class performance with integrated Ethernet, video, audio, and data acquisition, in a package measuring only 5.5" x 5.75" x 1.7".
Click here to return to the main article list.