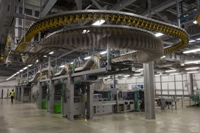 PEP Arab, a leading edge high technology company in the Middle East, has recently introduced two new process control system solutions for factory automation. These two new state-of-the art systems are a distributed control system (DCS) and a programmable logic controller (PLC).

PEP Arab's Smart DCS is a flexible control system designed for use in a wide variety of dynamic industrial automation applications, either discrete manufacturing or process control, where it is advantageous to distribute the system's controller elements throughout the site, with each component sub-system controlled by one or more remote terminal units. The entire system of controllers is networked together for communication, control, and monitoring.

The Smart DCS system design includes a Main Master CPCI computer as the system-wide controller, sub-master control systems based on a PC/104 single board computer for the distributed remote terminal units, and PEP's popular Smart IO micro-PLCs as slaves. The supporting network communication system can be implemented with PROFIBUS, CAN bus, GSM, Ethernet, fiber optic, or radio connectivity depending on each customer's need.

PEP Arab's PLC is designed for the automation of mechatronic processes, such as control of machinery on factory floor assembly lines. PLCs are used in many different industries and processes such as assembly and semiconductor fabrication. PEP Arab's PLC is designed for multiple input and output arrangements, extended temperature range operation, immunity to electrical noise, and resistance to shock and vibration. The PLC solution is a PC/104-based computing system designed around a high performance single board computer and a variety of digital and analog I/O modules added to meet each customer's specific requirements.

Critical in designing both process control systems was selecting off-the-shelf computing solutions that were easy to design with and offered flexibility in implementation in order to tune the solutions to meet specific customer requirements. Key criteria were excellent price/performance, wide extended temperature operation, and resistance to shock and vibration.

Diamond System's Athena II family of PC/104 single board computers (SBCs) were chosen for use in both control systems. The Athena II family is rated for operation over the full -40oC to +85oC operating temperature range and has high tolerance for shock and vibration.

PEP Arab's Smart DCS remote terminal controller sub-masters can use any of Diamond's Athena II models as its compute and control engine. The specific Athena II SBC used in a given implementation is selected base on the processing performance level required. PEP Arab's PLC is designed around the Athena II SBC with on-board data acquisition circuitry, providing a compact computing solution through its high level of integration.

One of the early successes of the Smart DCS systems was in the hazardous industries of oil and gas production, and power generation. After implementation, the Smart DCS solution not only increased operational efficiencies, but also improved plant safety.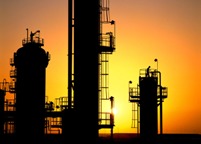 These are clearly two new, innovative solutions from a high tech industry leader in the Middle East.

Click here to return to the main article list.