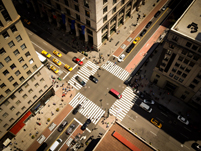 A leading Australian Intelligent Transport System (ITS) solution provider offers a complete and integrated enterprise system for road traffic authorities. ITS solutions improve safety and efficiency of the road network while slowing the trend towards worsening congestion. Their system offers motorway management, incident and even management, traffic signal management, real-time traveler information, and parking guidance.

Their traffic signal management system reduces travel time and optimizes traffic flow by providing traffic signal coordination and performance measurement, an adaptive traffic signal cycle time with splits and offsets to suit current conditions, public and emergency vehicle priority, and time of day operational modes.

The architecture of the traffic management system consists of a set of application servers located in a central office that run the application and provide the user interface to the system, accessed either at the office or remotely. Connected to the application servers is a series of remote field processors that collect data and control the traffic signals by controlling field devices. These field processors are connected to each other through a field equipment network, which in turn communicates to the application servers through a firewall.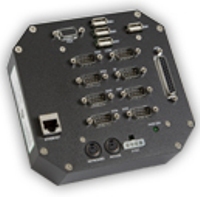 The field processors are ruggedized computers designed for use in a suitable roadside enclosure. They act as LINUX serial servers for signal control and variable message signing, provide local processing and control of field devices such as intersection controllers and traffic signals. Recently the company introduced a new series of upgraded field processors that were smaller in size and lower in cost, yet provided all of the functionality of their existing field processors. Critical in designing the new field processor was increased computing power, smaller size, lower cost, and ability to survive in the harsh Australian environment of high temperature, high humidity, and dust and insect infiltration.

Diamond Systems worked with the company to design and deliver a turnkey embedded computing solution to serve as the new field processor. This solution is based on Diamond's rugged small form factor Athena II single board computer (SBC) that has an operating temperature range of -40oC to +85oC. The system included an integrated 128MB IDE flash disk preprogrammed with LINUX and the application software, all housed in Diamond's compact Pandora enclosure.

During the cooperative development process of the field processor, several customizations of Diamond's standard products were made. To reduce the system's cost, the soldered on-board SDRAM of the Athena II SBC was reduced from the standard 256MB to 128MB. A custom panel I/O board was designed to bring out all the required I/O from the SBC to the front of the enclosure without requiring any cabling. This technique reduced assembly time and increased reliability of the system. For environmental considerations, additional EMI shielding was added to the Pandora enclosure to reduce emitted interference, and the vent holes were removed from the enclosure's face plate to prevent dust and insects from invading the field processor. For easy mounting within existing roadside enclosures, a DIN rail was added to the back of the system.

By working together with the customer, Diamond Systems delivered a complete embedded field processor that met the customer's design criteria and is application ready, meaning it is able to plug into a Hoffman silver roadside enclosure and begin operating out of the box.

Click here to return to the main article list.