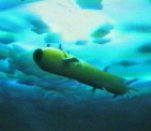 A leading US robotics company develops, builds, and operates autonomous underwater vehicles (AUVs) and related technologies for defense, commercial, and scientific customers worldwide. It is a full AUV lifecycle provider offering research and development, technology integration, full-scale manufacturing, platform training, and operations support and offers a wide range of modular AUV platforms using a core set of building blocks. The company has designed many dozens of configurations with over 70 different sensor configurations. No other manufacturer offers similar depth and breadth of expertise and resources dedicated exclusively to AUV development and production.

The company's AUVs address a variety of marine applications including inshore and offshore survey, search and salvage, archaeology and exploration, environmental protection and monitoring, port and harbor security, ship hull and infrastructure inspection, and scientific research. Core to all of these applications are the various sensor capabilities available for the AUV, and the data collection process that ensures no critical data is lost or compromised.

Recently the robotics company developed and introduced a new generation of AUVs designed to reach greater depths and offer a broader range of simultaneous sensor capabilities. A critical component to the successful operation of this generation of new AUVs is a complex on-board redundant networking system that maintains separate networks for the operation of the AUV and the data collection and storage activities.

The on-board Ethernet switch provides the communications backbone for all activity on-board. Every Ethernet network on the AUV is redundant with a high availability failover mechanism that seamlessly transitions network communications from a faulty network to a functioning one while preventing any loss of data. Other system requirements for the on-board electronics include highly rugged modules that can withstand the temperature extremes of environments both under the water and shipboard. High resistance to shock and vibration, and the ability to be powered from a variable power source were also key requirements.

After evaluating several alternatives for the core network switch functionality, Diamond Systems' Epsilon-8000 was selected as the on-board network switch. Epsilon-8000 is a managed Layer 2+ Ethernet switch offering eight 10/100/1000Mbps copper twisted pair ports. The switch's built-in microcontroller handles configuration and management. On-board memory holds dual application images, boot code, MAC addresses, and other parameters, and can also be used for program execution. An RS-232 serial port enables communication between the module's on-board management microcontroller and a host processor for out-of-band management. Epsilon's built-in microcontroller is also accessible via a web management interface over one of the Ethernet ports. This port is then shared for simultaneous web management and normal usage.

Epsilon's flexibility allow each port to be configured and managed independently, providing for up to 4 independent, redundant networks to be set up and managed. Epsilon's data and account security features can set up specific secure ports and networks for sensitive or classified data. With respect to the AUV's environmental specifications, the Epsilon-8000 well met the requirements of this harsh environment. Epsilon-8000's heat spreader provides efficient conduction cooling, allowing the switch to operate over an extended operating temperature range of -40oC to +85oC with an operating humidity of 90%. Designed for ruggedness and using latching connectors, it is highly resistant to shock and vibration, compatible with MIL-STD-202D standards. Input power is provided through the built-in, wide-range +7-36VDC power supply, enabling operation using industrial power sources.

Click here to return to the main article list.