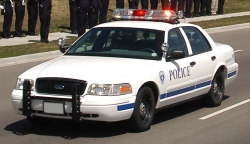 Application Overview:
There are 30,000 lawsuits each year against Police Departments in the United States. Awards and settlements total between $2.4 Billion and $4.8 Billion each year. The lawsuits are sometimes based on inaccurate claims. Police Departments are increasingly utilizing better methods of recording of incidents. A police department in California was considering a method of recording video, audio, and data of incidents. The solution was provided by a surveillance system which records digital video, audio, and data and transmits this information back to the Police Station for archiving.
Customer's Requirements:
The police department considered various tape based video technologies for use in vehicles, including VHS, however, their analysis resulted in the decision to test wireless digital video technology. The use of a wireless 802.11b configuration would promote maximum efficiency and avoid the cost of labor needed for insertion, retrieval, cataloging, playing, and copying of tape based systems. The supplier needed a rugged, embedded solution capable of running the required hardware and software in a mobile environment where shock and vibration was common.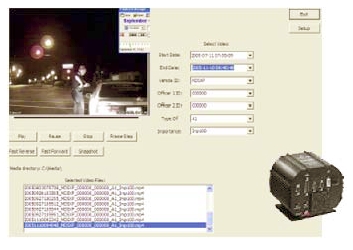 Diamond Systems' Solution:
Diamond Systems' Hercules-EBX SBC selected for its reliability under high vibration situations, cost savings, as well as its ease of use and accessibility while secured in a ruggedized embedded systems enclosure.
Click here to return to the main article list.